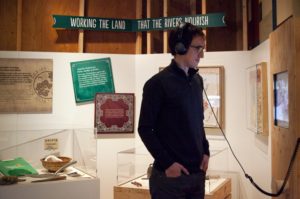 This exhibit presented in the Gallery of California History at the Oakland Museum of California highlighted the critical partnership between Sacramento and the two major rivers that run through its cities and outlying suburbs – the American River and Sacramento River.
Janice was part of an interpretive writing team. Each writer focused on a single topic to research and write.  What's Happening Sacramento? highlighted the impact of the two rivers on area history, wildlife and ecology, agriculture, economy, recreation and lifestyle, and flooding.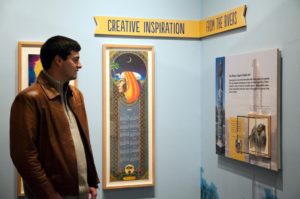 Janice's role was to research and write about the American River Parkway – a 25-mile greenbelt and bicycle trail that envelops the American River as it winds through the City of Sacramento and neighboring suburbs; and alongside a fish hatchery, parks, an urban farm, CA State University Sacramento and many other assets and facilities. The American River merges with the Sacramento River at the city's waterfront.
photographs are courtesy of the Oakland Museum of California.