Monday, June 3, 2018   7 am
Morning begins with hearing the calls of a single chicken hidden in bushes on Bridge Street. It repeats every 2-3 minutes reminding me it is still there, calling to anyone to hear. American river is quiet except for the sound of birds greeting the new day. A fisherman floats in his boat on the sparkling water. Pigeons walk the upper frame of Fair Oaks Bridge guarding their territory. The sky is pale blue without even a wisp of clouds.
I notice a dozen intricately woven spider webs clinging to the sides of Fair Oaks Bridge. Dozens of tiny insects lay trapped inside. Their fates sealed by sticky webs. Besides a dozen pigeons arriving at the bridge, the spiders are the only creatures I see moving this morning.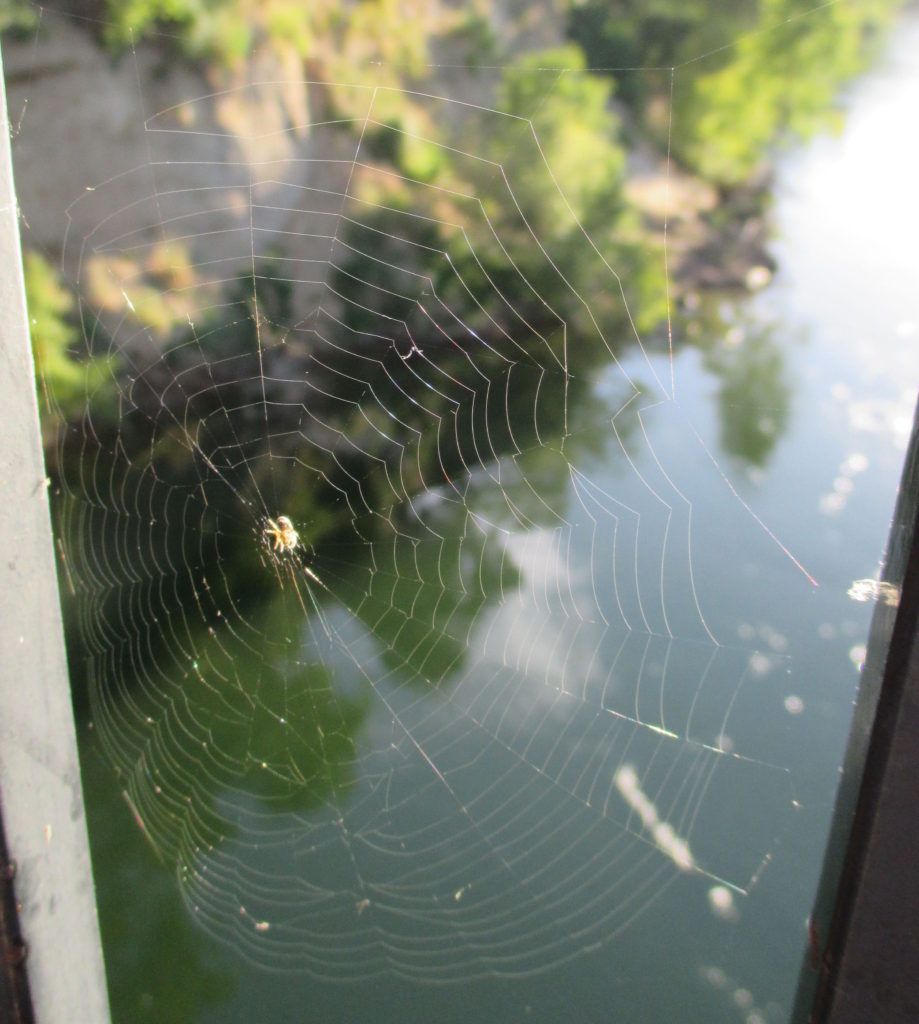 I continue to wonder how spiders acquire such precise weaving skills. Are they born with internal maps? Where do they begin to weave? How do they measure the length of each strand and intersecting line? Do they view their handiwork from a distance to see their progress?