Thursday November 30, 2017,  720 am   39 degrees
Fog on Fair Oaks Bridge. Fog lays on the water. Fog hovers in the air. Fog hugs the riverbanks and hides the boat launch ramp.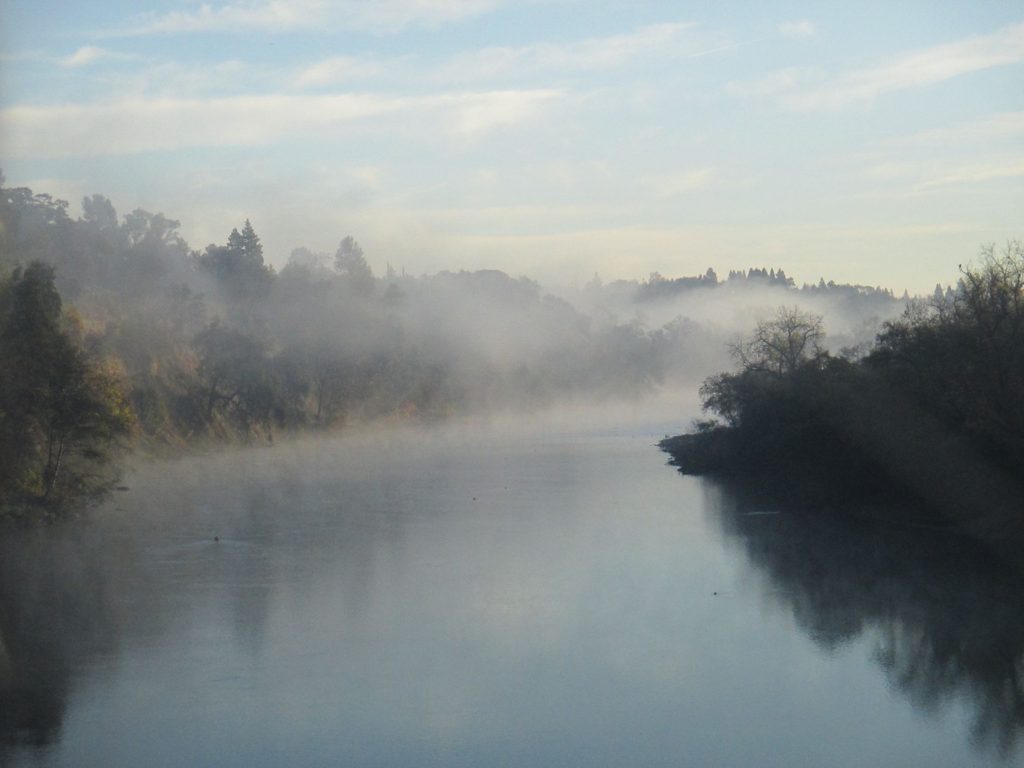 The sun is just now emerging on the horizon, seen as golden ball in the sky. Fog surrounds the trees, as a soft white light fills the background. A circle of light shines down through the trees as if it were a spotlight on stage. Long, thin trees stand erect in dense fog.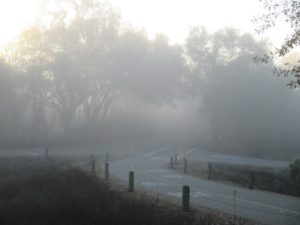 I continue my walk to the boat launch ramp and see the bridge surrounded by dense fog and reflected shadows the water. My hands are chilled, feeling the cool, moist air against my skin. A few ducks swim to the boat ramp. One seagull swims alone. Even in the fog, these birds engage in their morning rituals – seeking crumbs, seeds, bugs or worms for breakfast.
All wildlife swim quietly through the fog as if they did not notice the dew settled everywhere.
A quack breaks the silence from a distance, followed by the shrill call of birds. A Mallard arrives with a series of quacks. It swims and dives, swims and dives again, speaking of the experience in between dunks. A seagull lets out a desperate call to any creature who is listening.